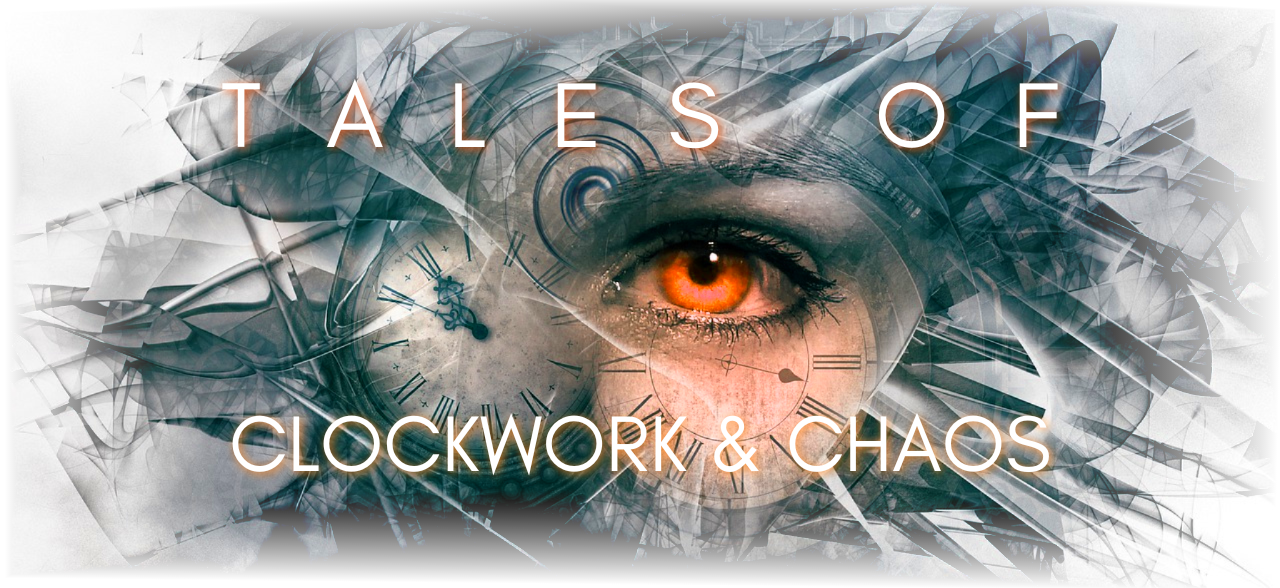 Tales of Clockwork & Chaos
A downloadable Push Powered Game
۞=====۞=====۞=====۞=====۞=====۞=====۞=====۞
Welcome to Cogsmyre
Cogsmyre is more pressure cooker than community. Generations ago, the Toks walled us in. Now Horizoners live in the skyship district of Beaconlight, oblivious to their comfortable subjugation and casting a shadow on us Groundwellers. We toil in the Whispering Mines just to survive, forced to meet the ever-increasing production demands of our clockwork oppressors. Why do they thrive, while we suffer? And why are Shellsiders left alone to their frugal lives on the giant wandering tortoise district, Testeamidae? One thing is for sure. Both gear and flesh alike, fear the RotRusters who lurk in the shadows, taking indiscriminately to harvest replacement parts for their relentless decay.
۞=====۞=====۞=====۞=====۞=====۞=====۞=====۞
What is this game?
Tales of Clockwork & Chaos is a Push Powered game of rebellion in a Steampunk world. Players become Groundwellers, organizing a rebellion against the Tok overlords, and oust the Tok sympathizers at the top of Cogsmyre society. In this One Shot Edition, you will ignite the spark of revolution, so that one day Groundwellers may forge a new Cogsmyre in the flames you fan with your discontent.
Tales of Clockwork & Chaos is part of One Night Worlds, Volume 1.
What is One Night Worlds?
One Night Worlds is a collection of 6 Zero-prep, GM-less, one-page ttrpgs. With each of the included games you can learn the rules, create characters, and discover a whole new world with your friends, all in one night.
Don't have friends who are interested in tabletop roleplaying games? No problem! Each game will include a Solo Toolkit (still in development) to help you explore your character and the world around them, even when you can't get a gaming group together.
Players are guided by a simple TTRPG rules system (Cezar Capacle's PUSH SRD) that emphasizes collaborative storytelling and creates dramatic moments of risky choices.
Check out the first three games in the collection:
Thank you to the over 1,000 backers who helped bring One Night Worlds to life!
Purchase
In order to download this Push Powered Game you must purchase it at or above the minimum price of $4.90 USD. You will get access to the following files:
Tales of Clockwork & Chaos - One Shot Edition.pdf
24 MB